Please remember to switch off all the equipment after you are done. Shutdown the computer properly by selecting Shut down from the Windows menu.
Step 1 – Switch on computer
Computer model may change, locate the power button on the front of the computer.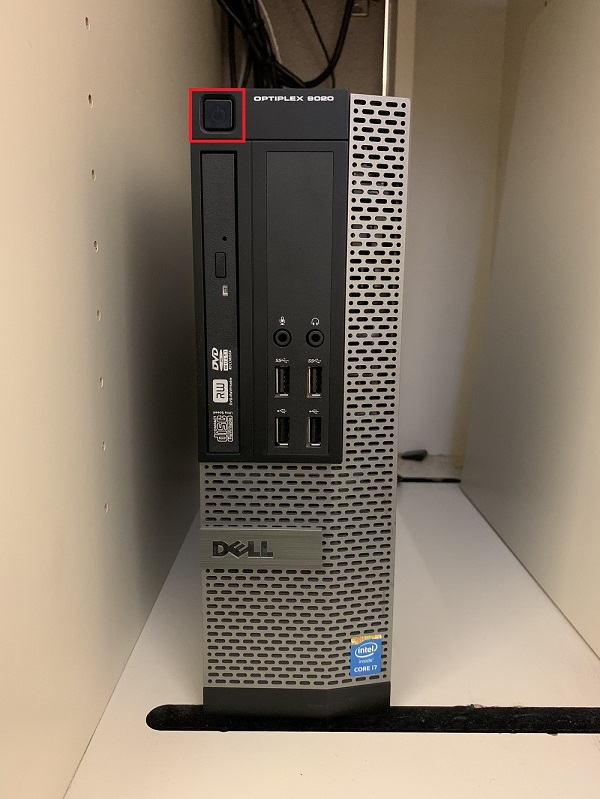 Step 2 – Switch on projector
Remember to set the selection to LAPTOP.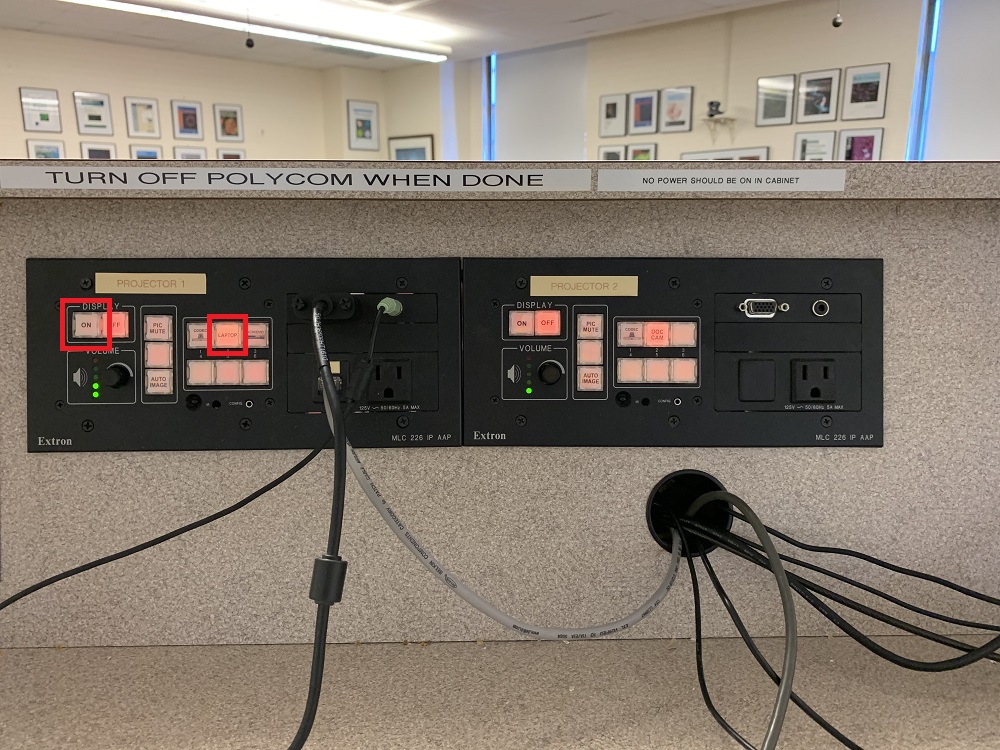 Step 3 – Switch on audio equipment
There are two devices to switch on.
Audio 1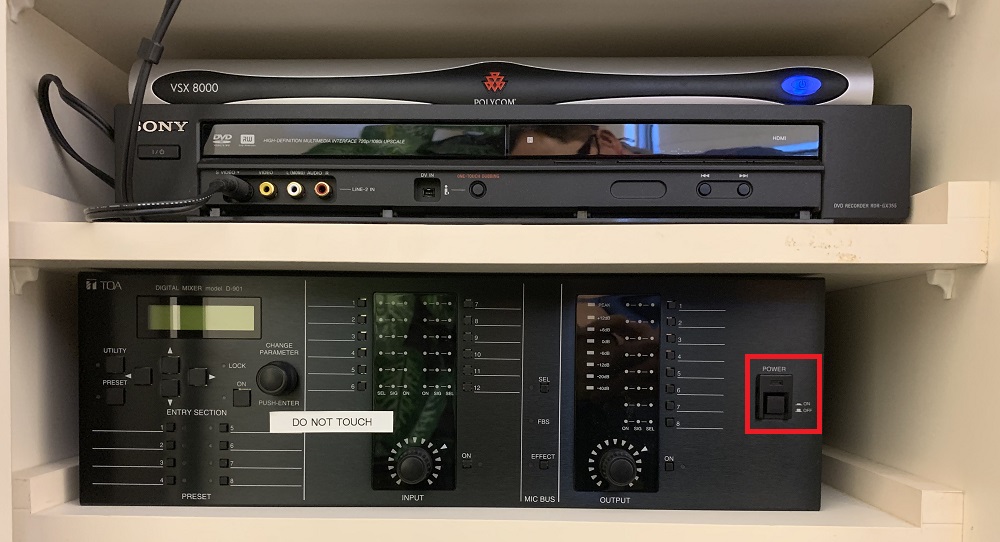 Audio 2